1.14.14 Update
January 15, 2014
If you missed the meeting tonight, please sign up for events here. I hope to see you at an upcoming event!
Next General Meeting: Tuesday, January 21, 6:10 to 7 PM @ Young 194
---

Get in touch with them! E-mail [email protected] or[email protected]!
Board Meeting
Monday, January 20, 2014, 8PM   Meeting Room E at the SCC
Join our committees! You See Davis & Charity Dinner 
Want to get more involved with the club? Join our committees and help us plan two of our biggest events of the year!
---

Interested in volunteering with us or have any questions? E-mail[email protected]!
Davis Chamber of Commerce Installation Dinner
Saturday, January 25, 2014. Freeborn Hall
We need volunteers to help serve and clean-up for an Installation Dinner.
---

Shoot an e-mail to [email protected] for any questions regarding fundraisers and all monetary business!
Mondavi: Spirit of Uganda
Sunday, January 26, 2014. Mondavi Center 12PM – 5PM
Bored on a Sunday afternoon? Volunteer with Rotaract at the Mondavi Center! We will be running the cash registers, selling snacks, and for those who are 21, bartending. We need 12 volunteers, dress code required.
Dinner at Raja's Tandoor
Friday, January 24, 2014. 207 3rd St. Davis 5PM – 9PM
Need time to unwind on a Friday night? Hang out with your fellow Rotaractors for dinner while helping us to fundraise! Includes dine in and take out, so no excuses! 20% goes towards CRC and the Tinogona Foundation.
---

Want to meet new people and make lasting friendships? E-mail[email protected]!
MU Bowling Night
Friday, January 17. MU Bowling Alley 6:30PM
Come out to our first event of the quarter this Friday night at the MU Bowling Alley!! See all of your favorite people in the world that you missed during break and meet new favorite people!
Don't forget to bring money for game and shoe rentals!
Mentor/Mentee
If you're not a part of the Mentor/Mentee program yet, why not?!?! If you're interested in participating, in this Adventure of a life time, just let us know!
If you're already a part of the Mentor/Mentee program, good job!!
Mentor/Mentee Game Night!!!
Friday, Febuary 7, 2014 7PM – 9PM
Come play games with your mentor/mentee and bond with other pairs in the club! Bring a snack to share with everybody. Get ready for a night of fantabulousness! 🙂
---

Want to get started in the professional world? Contact [email protected]!
Engineering Internship and Career Fair
Wednesday, January 15, 2014. ARC Pavilion10AM – 2PM
One of two career fairs this quarter. Specifically targeted towards those in the field of ENGINEERING and COMPUTER SCIENCE.
Great opportunity to meet, talk, and network with potential employers from various companies and career fields. Chance to learn about or obtain an internship and/or job position. Be prepared to ask and answer questions, bring multiple copies of your resume, and dress professionally. First impression is key, because there is always the possibility of an on-site interview.
*Refer to the ICC website for a listing of all the companies attending, so you can do research and pinpoint companies of interest
Human Resources Internship
Human resources internship at California Senate President pro Tem Darrell Steinberg's office. Great opportunity for those interested in politics and/or legislative work.
Looking for interns to be district representatives. Involves: listening and dealing with constituents, learning about legislative processes, and working on various projects around the capital.
*Contact Alex Poon for more information (who is also an HR intern at Steinberg's office)
Professional Tip of the Week
When at a job fair, make the experience worthwhile.
– At least 10-15 resumes prepared and printed on quality paper, all stored in a portfolio with a pen
– Dress professionally.
– Try to get there at the very start of the event.
– Introduce yourself and explain why you're there. Major, graduation status, job or internship, and that you want to talk about opportunities with that company.
– Follow up. Try to get the recruiter's contact information so you can follow up about a position and/or to thank them for their time.
Job Shadowing and Resume Database
Job Shadowing:
Contact your Professional Development Directors for job-shadowing opportunities with local Rotarians. We are currently still in progress of finding more Rotarians to participate in program.
Resume Database:
https://drive.google.com/a/crcdavis.org/?tab=mo#folders/0B5goHCQvz79zOVN5X3pvVzdBSDg
---

Want to learn more? Publicity would love to hear from you! E-mail[email protected]!
Newsletter Listserv Sign-up Link
Have a friend who's interested in learning more about Rotaract, but who hasn't signed up for listserv yet? Direct them to http://eepurl.com/g86Lk!
Facebook
Like our page at /CampusRotaractClubofDavis
Join our group at https://www.facebook.com/groups/2509347362/
Membership
Please fill out a 
membership form
 if you are planning to buy membership this year.
(This is optional, but recommended.)
PERKS OF BEING A PAID MEMBER:
-Free Rotaract lapel pin
-Discounted prices on t-shirts and special events
-BBQ socials and certain Fellowship events
-Be eligible for grand prizes in raffles and lotteries
-Have a guaranteed spot for Winter Retreat
-Job shadowing opportunities
-Personal resume and interview help
-Apply to be an officer in Spring Quarter
-Becoming one step closer to the Rotary family!
T-Shirts – we are only accepting pre-orders!!!!
$25 Package for the new limited edition shirts and membership
$15 for non-members and $12 for members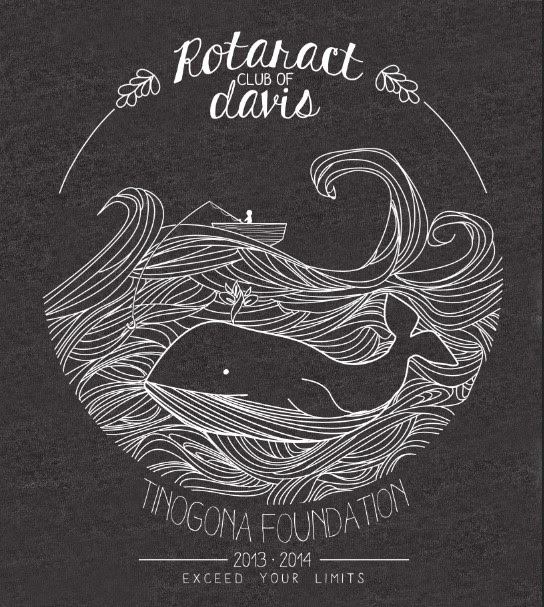 http://www.customink.com/signup/525e1si7?pc=SUS-51098&cm_cat=facebook&cm_ite=525e1si7&cm_pla=signup&cm_ven=social
*Please bring your money to the meeting or contact an officer. Checks are payable to Campus Rotaract Club of Davis. 
---

Have pictures from events for us? E-mail [email protected] and let them know!
Check out our website!
Membership Calendar
Want to link Rotaract's calendar with your own? Add [email protected] to your Google calendar!
Pictures Online
Check out pictures from Rotaract from this year and previous years:http://campusrotaractdavis.shutterfly.com/
Send us pictures!
Did you take pictures at an event? Send them to [email protected]
Instagram
Follow us @CRC Davis | #crcdavis
FAF: Scrapbooking
Friday, January 17, 2014. Location TBA
Come reminisce with us by helping make the annual scrapbook!
---
Thank you again for your interest in the Campus Rotaract Club of Davis!
You May Also Like
May 10, 2011
February 25, 2015
May 11, 2016